W
hen: 
Wednesday, 2 April 2014 from 7:00 PM to 8:30 PM
Where:
North Shore Neighbourhood House
Inman Room
225 East 2nd Street, North Vancouver , BC V7L 1C4
Andrea Bellamy, author of Sugar Snaps & Strawberries: Simple Solutions for Creating Your Own Small-Space Edible Garden, will be leading this instructive and inspirational workshop on growing food in small spaces. Perfect for those living in apartments or condos or simply wanting to start small, this workshop will lead you through the steps to create a bountiful edible container garden.
From selecting your containers, to building soil, choosing the best vegetable varieties, and designing a great small space garden, Andrea will prove gardening can be for apartment dwellers too! This workshop will be a combination of lecture style, and hands on.
Andrea Bellamy is the creator of Heavy Petal, a blog devoted to urban organic gardening. She has a certificate in garden design from the University of British Columbia and studied permaculture methods for food production at an urban micro-farm. She has been gardening since childhood and has grown food on rooftops, balconies, boulevards, and patios, and in garden beds, window boxes, traffic circles, and front and backyards.
Participant Instructions:This is a combination of hands-on and lecture style workshop, and will be indoors.
Registration: You can register here for this workshop, or you can call the Lynn Canyon Ecology Centre to register: 604-990-3755.
GardenSmart Workshops are brought to you by: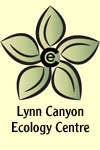 Photo credit: Fern Richardson, Life on the Balcony
Have questions about Small Space Gardening: Growing Great Food in Containers?
Contact GardenSmart