When: 
Saturday, 31 May 2014 from 11:00 AM to 12:30 PM
Where:
Loutet Farm
East 14th Street & Rufus Ave
North Vancouver , BC
 Interested in learning more about the fascinating world of a Honey Bee? Join local Master Beekeeper and TwoBees Apiary owner, Lianne Shyry, to delve into the basics of backyard beekeeping.
In this workshop you will be introduced to basic honey bee biology and behaviour, what it takes to get started, and natural management techniques. Lianne can answer all your questions about local bylaws, being bear safe, and what it is like to be a beekeeper. If you're inspired to start your own backyard apiary after the workshop,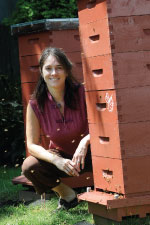 Lianne will be able to direct you to local resources to learn more. You will see examples of drawn comb, frames, propilis, and wax; the workshop will take place close to the Loutet Farm Apiary.Lianne Shyry is a Master Beekeeper, and keeps hives in her backyard on the North Shore. She has been enjoying the experience of watching over honey bees for almost 10 years.
Participant Instructions: This is an outdoor workshop, please come dressed for the weather. Although this is a free workshop, places are limited so make sure that you register. Loutet Farm's annual Day of the Honey Bee will be running concurrently, so plan on arriving at 10am to enjoy the festivities. More information on the celebration at www.ediblegardenproject.com
Registration: You can register here for this workshop, or you can call the Lynn Canyon Ecology Centre to register: 604-990-3755.
GardenSmart Workshops are brought to you by: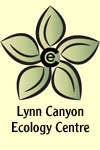 Have questions about Honey Beekeeping 101: Introduction to Backyard Beekeeping (FREE Workshop)? 
Contact GardenSmart